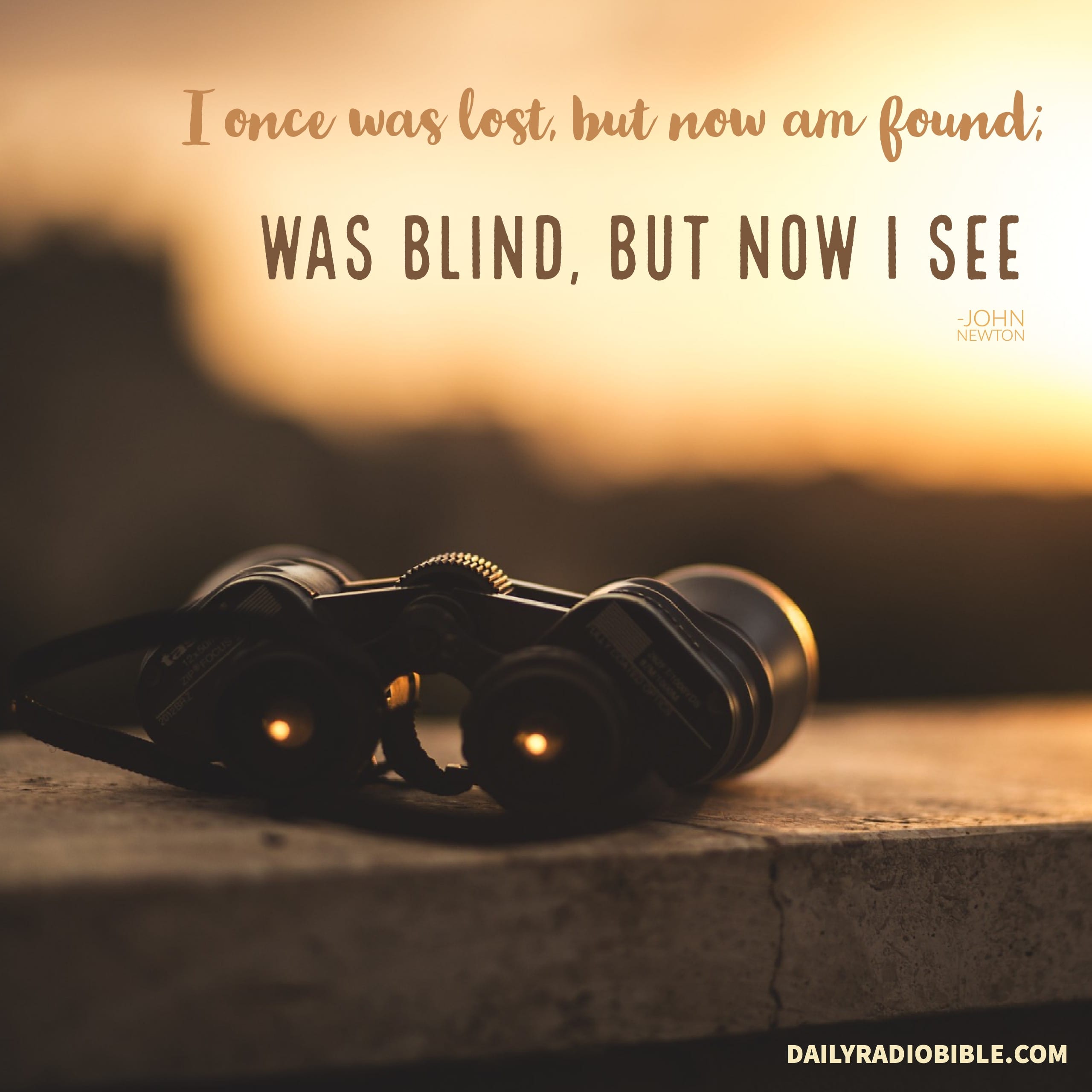 On Christmas Eve Eve 2017, I developed a bubble on the white part of my eye. The eye itched constantly. I felt some comfort to leave it closed but the pain was real. The day after Christmas, my eye doctor poked the bubble with an instrument and drained it. Yes, it was an intense moment to see a needle coming at my eye, but I knew that it was the only way to make my eye feel better. The bubble redeveloped a few days later so my eye doctor again popped it. Again. Yes, it hurt but then felt better. Within a few hours, I noticed the bubble filling which required a visit to an eye specialist.  He told me that I needed to have the bubble surgically removed. I prayed and others prayed for me. At this juncture, the bubble has not filled up, has drained on its own and has not caused any additional pain so I am thanking God for this solution and His choice to heal it.
Our eyes are incredibly important. I could see while I had the eye issue, but with every blink, I felt my eyelid touch the hurt place. Now, I feel better. I know that God made a way for me to be healed and not have the hurt go on forever.
I was reminded of a miracle that Jesus performed on the eyes of a blind man recently when I heard my pastor reference John Chapter 9. As he was preaching, the Holy Spirit nudged me to examine the verbs that are mentioned that Jesus did as He created the miracle. I noticed the method that Jesus used and want to explore it all here. But first, let's read the story:
John Chapter 9
1 As he went along, he saw a man blind from birth. 2 His disciples asked him, "Rabbi, who sinned, this man or his parents, that he was born blind?"
3 "Neither this man nor his parents sinned," said Jesus, "but this happened so that the works of God might be displayed in him. 4 As long as it is day, we must do the works of him who sent me. Night is coming, when no one can work. 5 While I am in the world, I am the light of the world."
6 After saying this, he spit on the ground, made some mud with the saliva, and put it on the man's eyes. 7 "Go," he told him, "wash in the Pool of Siloam" (this word means "Sent"). So the man went and washed, and came home seeing.
8 His neighbors and those who had formerly seen him begging asked, "Isn't this the same man who used to sit and beg?" 9 Some claimed that he was.
Others said, "No, he only looks like him."
But he himself insisted, "I am the man."
10 "How then were your eyes opened?" they asked.
11 He replied, "The man they call Jesus made some mud and put it on my eyes. He told me to go to Siloam and wash. So I went and washed, and then I could see."
12 "Where is this man?" they asked him.
"I don't know," he said.
At first, Jesus saw the man and wanted to display the works of God in him. His blindness was no surprise to the Savior. He has a way of bringing light into dark places so opening a blind person's eyes would be a way for others to see that Jesus was the Light of the World.
Second, Jesus spit on the ground and made a mud puddle which he spread on the man's eyes. I wonder if the disciples stood there with their jaws dropping. Jesus has a special way to bring healing to people so this specific way had to be a bit different. In my life, I've needed Jesus to see me and create a solution. Just like the blind man, I couldn't see how a circumstance would end. I could not fathom a solution, but God could.
Now in the blind man's case, Jesus told the guy to go and wash in the Pool called Siloam also known as "Sent". I love this because not only did Jesus prepare a healing balm for the man's eyes but he did it near a pool so that the guy could wash it off. Jesus knew that in order for this person to be healed, he would need to obey and do the command to go and wash in the pool. I don't hear the guy saying, "Are you sure, Jesus? Did I hear you correctly? Why did you just put wet mud on my eyes?" No. He just got up and followed the words of Jesus.
The solution for the healing was dependent on the man following through with his part. We aren't told the type of conversation, if any, that Jesus had with this man before he puts the mud on his eyes. I just know that Jesus knew him already. He knew the struggles of the guy who could not see.
I believe he sees you and me right where we are. He has a solution for our specific issue. He prepared the mud for the guy and is preparing solutions for your concern and mine. He doesn't just leave the guy with the solution but tells him that there is a Part 2: Go and wash. In fact, go to a specific place and do something.
I want to listen to Jesus and hear what He has in mind for me to do. I want to go to the exact place and walk there in obedience. The pool for the blind man was called "Sent". It makes sense that He will have sent the place for you and I to go when he calls us to be obedient and follow through. It won't be enough to just go to that prepared place, but to also do the thing that He has told us to do. In the case of the blind man, Jesus told him to wash his eyes. I have to think that when Jesus has prepared a solution for my heart, He will keep washing me with the power of His Words in the Bible. I must read it daily and multiple times during the day to allow the "washing of the water by the Word" from Ephesians 5:6 to occur.
Perhaps our eyes have been blinded by those who have hurt us. Or, maybe we have inflicted injury on our own sight by taking our eyes off His plans for us. Could it be that neglecting the reading of the Word of God or praying could cause a spiritual blindness? Could our spiritual eyes need to be touched by the Holy Spirit? The moment that we call out to Jesus, He will be there to offer the solution for our eyes. He could take you through the steps that He followed when He healed the blind man:
Jesus prepared a solution and put it somewhere.
He told the blind man to go to someplace and do something.
The blind man went and did what he told him to do, and then was healed.
Jesus does the preparation and puts the solution in the exact place where it will have the most impact. In this Bible story, Jesus thought of the solution and put it in the exact place where it was needed. I am so comforted to know that He will place the right solution on my areas of concern and then call me to action. He will speak to us through His Word and through prayer which will provide our next step toward the healing. The outcome is dependent on what we choose to do. Will I believe God and trust Him? If so, I will go.
After the healing, the religious leaders questioned the man about what had happened. The leaders tried their best to discount the miracle. The man who had been blind finally says it this way in John 9 Verse 25: "…One thing I do know. I was blind but now I see!"
My pastor specifically referred to the words that the former blind man used in Verse 11: He replied, "The man they call Jesus made some mud and put it on my eyes. He told me to go to Siloam and wash. So I went and washed, and then I could see." The man they call Jesus. The man they call Jesus.
Jesus is the answer and the solution for our need. The man they call Jesus in the Bible is the One who can also provide a solution somewhere someplace with something that He designs.
I am asking Him to heal a broken area in my heart. He has heard my prayer and is preparing the solution to place in every part that is hurt. I am trusting Him to help me walk in faith to see Him work out the details and do it for His glory. Will you trust Him to provide your solution somewhere someplace with something that He designs?
Image Credit:
http://i.dailyradiobible.com.s3.amazonaws.com/wp-content/uploads/2017/08/Adobe-Spark-8-copy-17.jpg